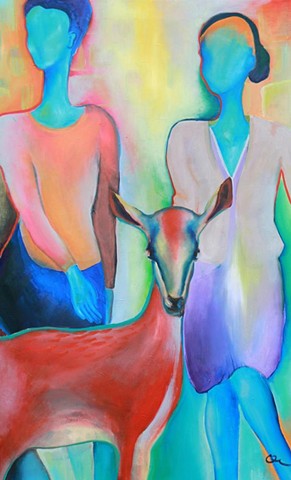 Paintings featured on this site include work from 1995 through the present. Pieces that are still available include pricing information in their captions.
Claire Topal began her painting career in Northampton, Massachusetts, and has worked in England, Italy, France, and China. She now enjoys living and working in Seattle, Washington.
NEW: JEWELRY MADE FROM MY PAINTINGS
Sterling silver, gold, and copper earrings, cufflinks, and pendants. Click on the "Jewelry" tab to visit my Etsy site. I use special metal bezels, Swarkovski elements, and ICE Resin, a crystal clear resin layered on top of the panting image that never fades, yellows, or chips. Once mixed and applied, the resin takes 6 hours to harden and 3 days to fully cure.